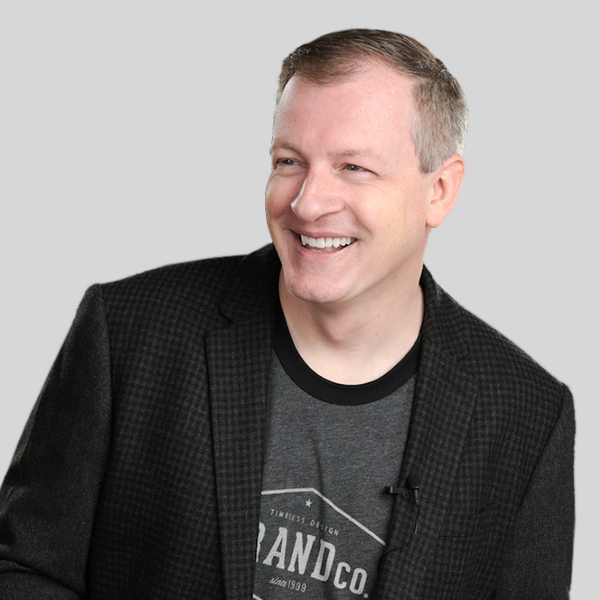 Ken
Granger
CEO/Founder
For eight years Ken was the Director of Operations for a multi-million dollar retailer at Walt Disney World, Disneyland and Universal Studios Orlando. During his tenure, the company grew to support over 60 Cast Members and nine retail locations. Ken excelled at delivering a unique product to millions of theme park visitors every year and worked with theme park executives to build strong relationships. Through this experience Ken has acquired the ability to manage a large team in working toward a common goal and maintaining the highest standards of quality and service.
In 2003 Ken began preparations to leave this role in order to follow his dream of working with technology. In June of 2005 Ken left Disney to focus 100% of his efforts on BRANDco. (formerly Arranging Pixels) and since has lead the company to triple digit revenue growth year-after-year.
Ken attended Stetson University in Celebration, Florida for Information Technology and has earned the certifications of Microsoft Certified Professional and Microsoft Certified Small Business Specialist.
Though Ken works hard he makes the most of his free time with family and friends. Often planning group vacations, game nights and impromptu meals out- Ken's favorite meal is chicken parmesan, with a juicy Flo's from Longhorn coming in a close second. He has a precious miniature dachshund named Zoe and loves to study magic and illusion.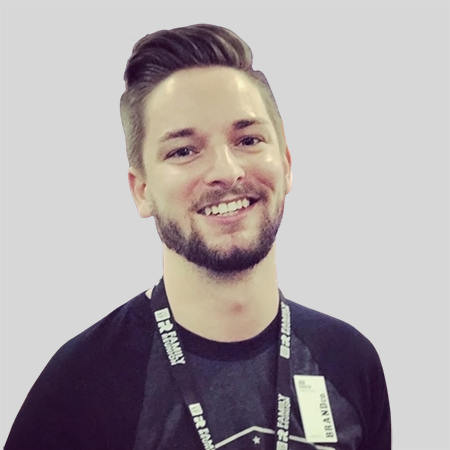 Josh
Pennington
Product & Marketing Manager
Josh is from a small town in Alabama where he grew up mimicking his favorite Disney Channel stars to condition himself into speaking without an accent (it still slips out sometimes). After attending The University of South Alabama, naturally he migrated to Orlando where he graduated from the Disney College Program. An entry level position as a marketing assistant for a local real estate agent quickly evolved into a career that spans 8 years in various sales, marketing, and creative roles.
Josh's ultimate marketing strategy is listening and his favorite quote is "everything is figureoutable." When he's not dreaming up our next big idea or automating processes, Josh likes being on the water and spending time with his two dogs Millie and Lillie.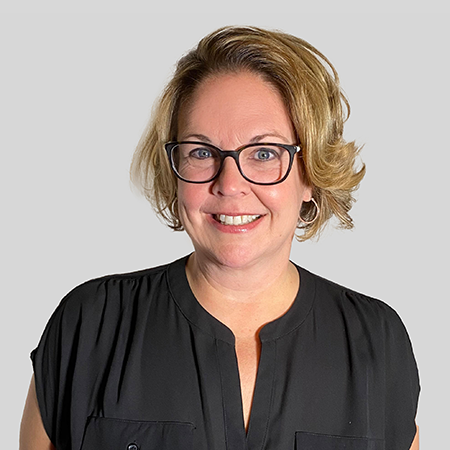 Sheila
O'Ben
Growth Strategist
Born and raised in Illinois, Sheila is a Midwest girl at heart and loves the energy of her favorite city, Chicago. She moved to Florida in 2011 with her husband and 2 boys. She was lucky to stay at home with them as they grew a FloGrown life. Now they are older and she has come to us with a Bachelors of Science from Purdue University (Go Boilers!) and a background in human resources, printing sales, 9 years as a Realtor in Illinois, a PTA mom and more.
In her free time, Sheila loves to soak up the sun on a beach or in the backyard pool while swimming with their rescue dog Baxter. She can also be found doing some type of painting on anything that needs brightening up around the house!
Her favorite food is Chicago style pizza - Aurelio's Pizza anyone?, anything with chocolate, or a New England Lobster boil!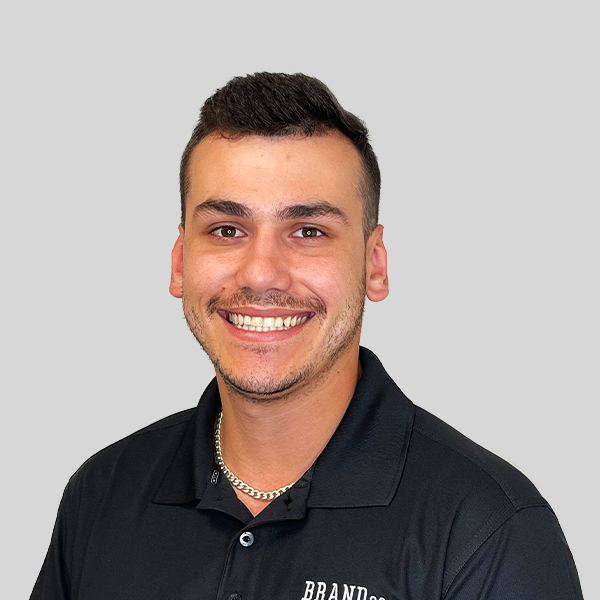 Brandon
Levitt
Growth Specialist
Brandon was born and raised in Orlando, Florida. Upon graduating from Florida State University, he moved out to Park City, Utah to be closer to the mountains.
He enjoys skiing in the winter and golf in the summer, Brandon has always loved sports. His favorite teams are the Chicago Bears, Chicago Cubs, and the Orlando Magic.
After moving down to Fort Lauderdale in the summer of 2022, Brandon joined the BRANDco. team as a Growth Specialist!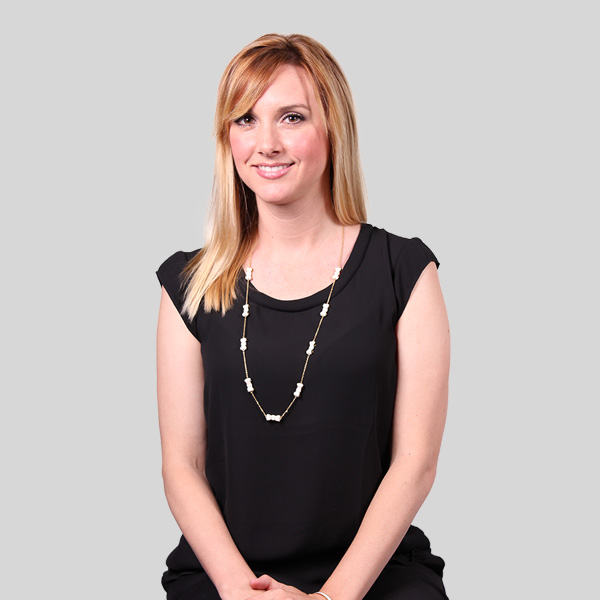 Mackenzie
Rodgers
Client Success Manager
Mackenzie started her career at BrandCo in mid 2015. Before coming to BRANDco., she was a performer for Walt Disney World Entertainment where she was friends with some VERY royal princesses. When an opportunity to travel to Asia presented itself in 2007, Mackenzie took a leap of faith and worked for Hong Kong Disneyland for a few years. To this day she still is unable to use chop sticks!
After nine years in the industry, she paraded away from "The Mouse" and traded in her crown for a career. With her warm personality and willingness to help, she found her niche in the administrative role where she can assist in helping fellow BrandCoites!
When Mackenzie isn't at work, she's rescuing animals, Pinteresting new ideas, or with her boyfriend Justin on one of their many adventures. Mackenzie enjoys waffles, animals and classic movies....in that order.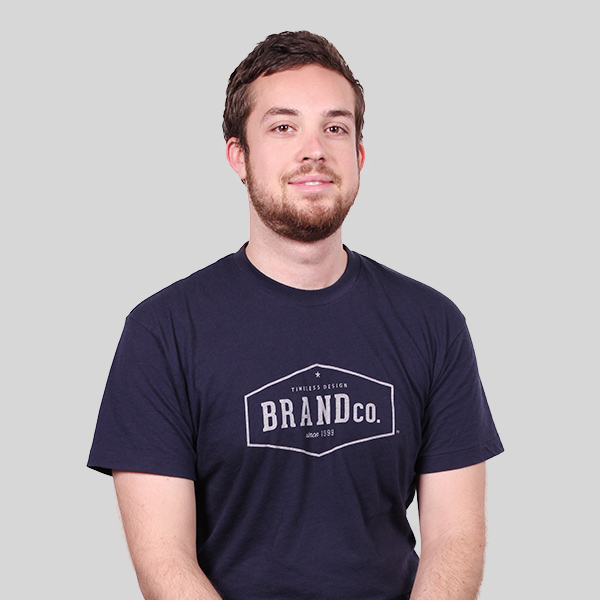 Max
Lutz
Web Developer
Max Lutz is from Winter Park Florida. He graduated from the University of Central Florida in Marketing. Upon graduating, he spent his time freelancing as a web designer and graphic artist for a wide range of local business in the Orlando area. He joined forces with the BRANDco. team in the beginning of 2014. When he is not at BRANDco., he can be found at an Orlando Magic game or at home watching some awesome television series like the Wire or Game of Thrones.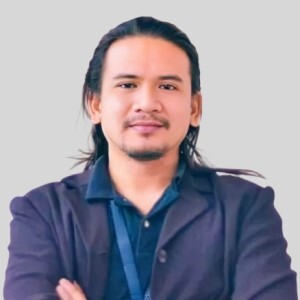 Nino "John"
Zamora
Client Success Coordinator
Nino is from the City of Smiles Bacolod Philippines. He is a Nurse, an IT and a Business Management graduate but spent more of his professional career in the Information Technology Industry.
Nino led a Webinar Support team and a BPO IT for 14 years before joining BRANDco.
Nino loves working on computers, software, and hardware and is fond of new technologies.
He joined BRANDco. in May 2022. He spends most of his free time at home with his Family.
His favorite outdoor activity is biking and mountain hiking.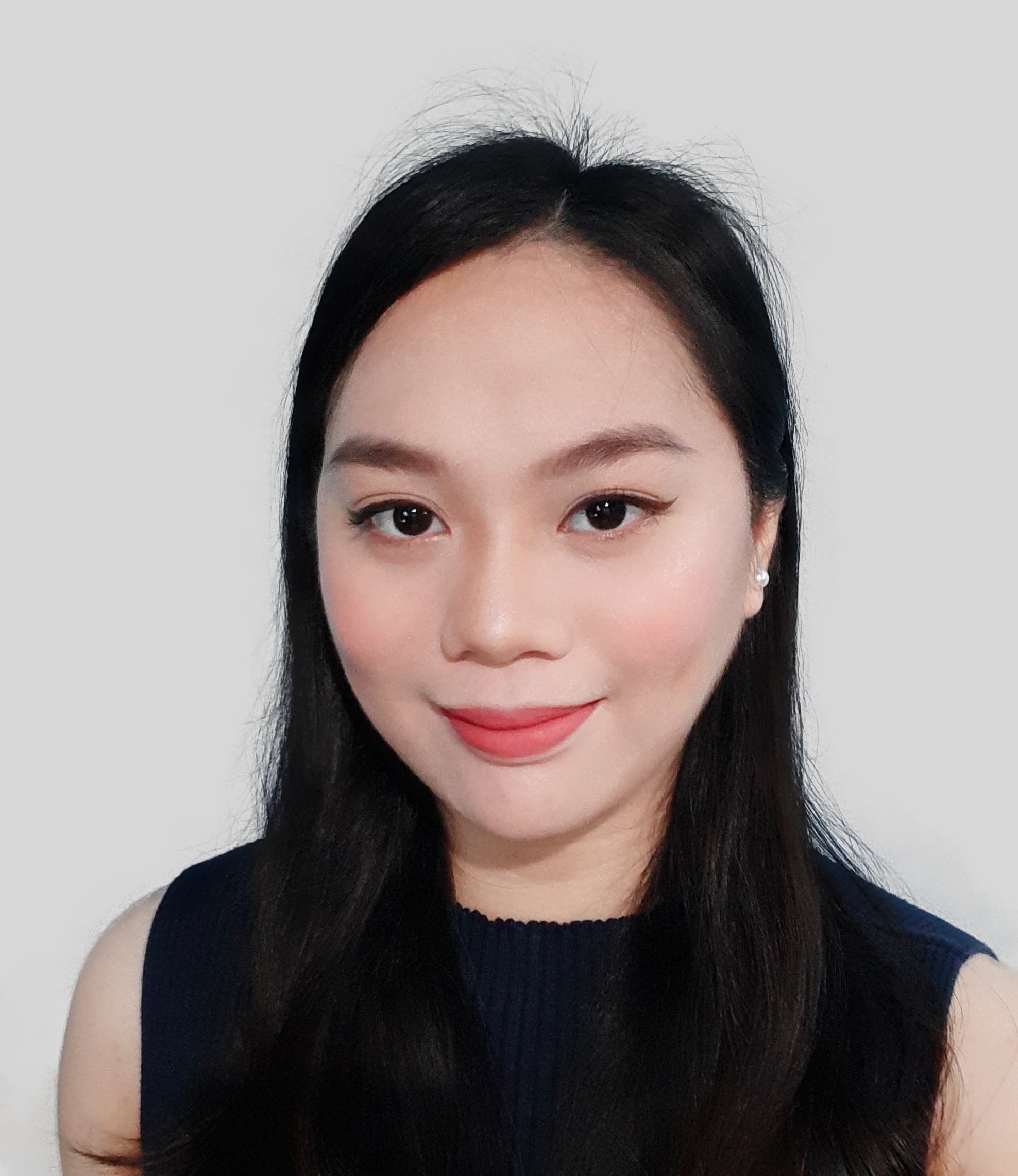 Jen
Azores
WordPress Specialist
Jen is from the capital of the Philippines, Manila. She graduated college with a degree in Bachelor of Arts in Mass Communications when she was 19 years old. At 11 years old, she started tinkering with the internet where she learned HTML and CSS. Since then, she discovered her love for technology.
Jen joined BRANDco. in May 2021 to pursue her passion in web development and helping people.
In her free time, Jen loves to study code, play instruments, read books, play online games, watch a variety of series, clean and do chores, and spend time with her family, loved ones, and CATS!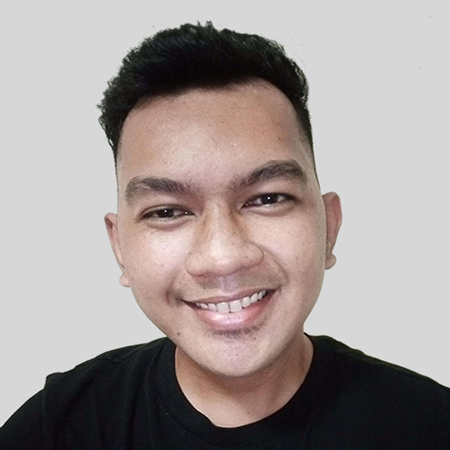 Jamil
Salem
Web Developer
Jamil, also called as Jam, is from Iloilo City, Philippines. He studied B.S. in Information Technology and joined BRANDco. in January 2022.
Jam enjoys playing online games, watching movies, and spending time with his daughter in his spare time.
His favorite outdoor activity is fishing.
"A man's "one last cast" is like a woman's "I'll be ready in 5 minutes!""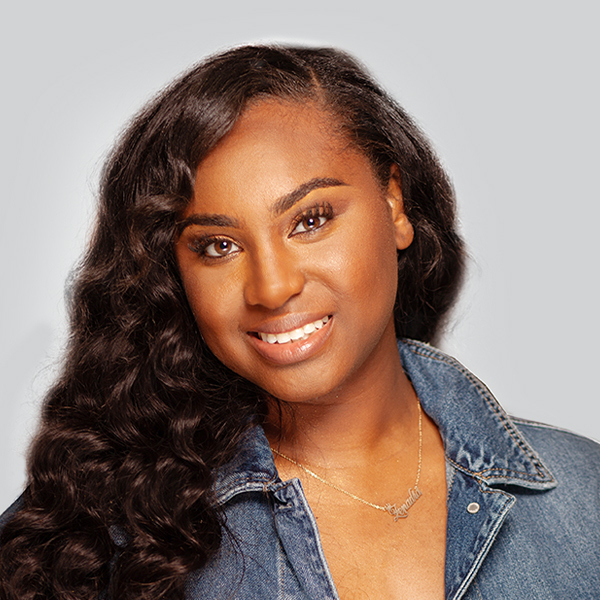 Zenadia
Martin
Digital Designer
Zenadia grew up on a small island in the Bahamas and moved to Florida to pursue a career in design. She attended the University of Central Florida where she Bachelors of Fine Arts, upon graduating she found a home at Brandco as a digital designer.
In her free time, Zenadia enjoys traveling, art festivals, fashion blogs, restaurants and antique thrifting and always up for a new learning experience.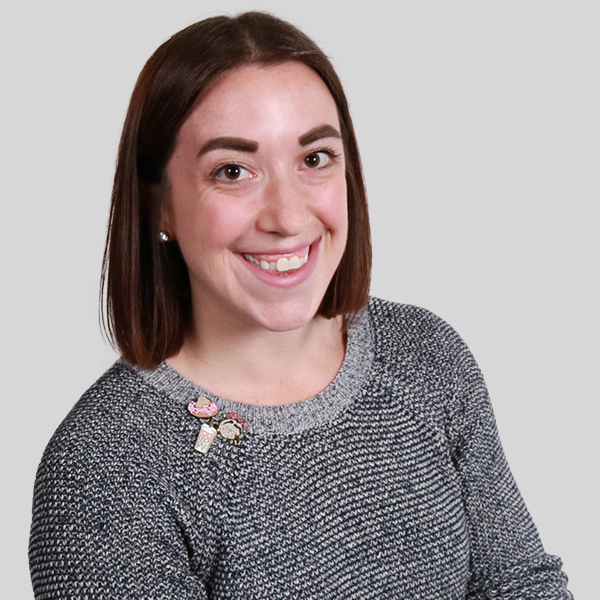 Samantha
Holton
UI/UX Designer
Samantha grew up in a military family and traveled her whole life. Every 2-3 years, her family was in a new environment and adjusted to different cultures. The coolest experience, she says, was living overseas for two years and exploring Asia. Even with all the moving, creativity always stayed with her, which lead her to being a designer.
After she received her Bachelors of Art at UCF in 2013, she still has the drive to learn new techniques in design. Her personal favorites are illustrations and hand lettering: she works on those techniques a lot in her free time. She even has an Instagram dedicated to it!
Samantha also collects enamel pins and pez dispensers, they're all individually unique and she is usually wearing a few pins daily.
She is also a BIG FOODIE, yasss food! Her personal favorites are Mexican, sushi and curry, she loves them all! Samantha also enjoys working out and keeping her health in check, such as weight lifting and reading up on nutrition to plan out meals. She really enjoys cooking and baking, it's another way for her to be creative! She loves making Mexican casserole, chocolate chip cookies and waffles and froyo, yes- she owns a froyo maker.
Sam loves watching movies, especially one's from the 80's, like Better Off Dead, Ruthless People and Pretty in Pink.
As you can see, So usually her free time is filled with finding new food spots to try, watching some 80's classics, finding some cool goodies and sketching new ideas.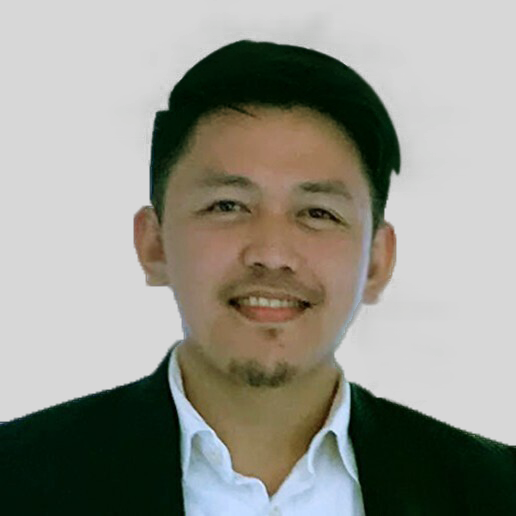 Ardel
dela Fuente
Digital Designer
Ardel is from Manila Phillipines.
He graduated college with a degree of Bachelors of Science in Information Technology.
His great passion in arts brought him in the field of graphics design.
He loves to play different sports and loves outdoor activities like mountain hiking.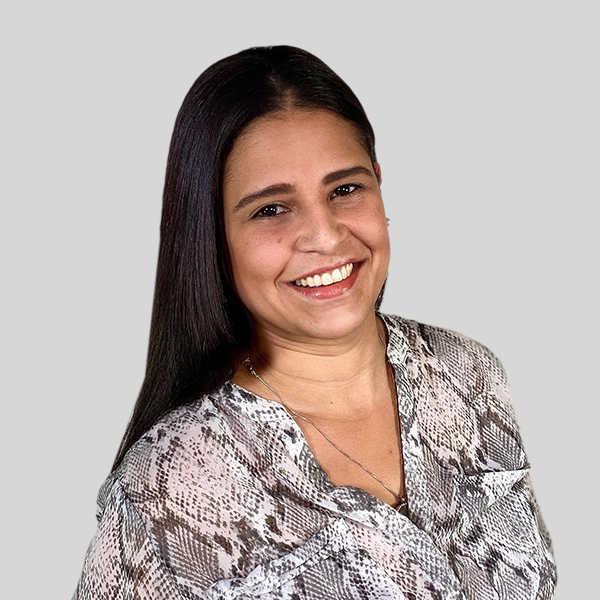 Milena
Rodriguez
Customer Happiness Representative
Milena Rodriguez, is a wonderful mother of two kids, Gabriel, a teenager & Daniella a pre-teen. They are the reason why she believes in doing things the right way in life. She is also the mother of two adorable pups, Alvin and Leila. Milena has been happily married to her husband for over 15 years!
Milena joined BRANDco. back in October 2019 to continue with her passion to help others and love for technology. Before BRANDco. she worked in IT for 6 years before moving to Orlando.
When not at work, you won't find Milena in the kitchen as she hates cooking!
She loves spending time with her kids, loves being around family and friends, enjoys a good basketball game, a good book to read, watching movies, music, and food, just DON'T ask her to cook it!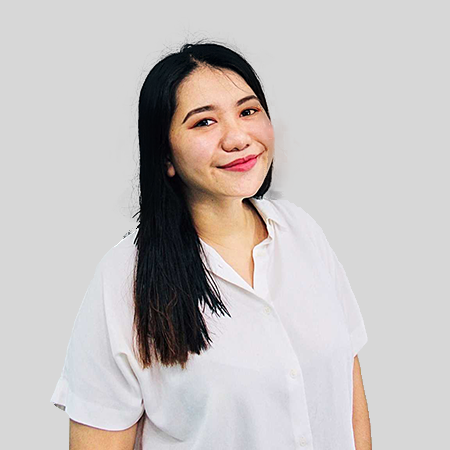 Carey
Galorio
Customer Happiness Representative
Carey is from the beautiful island of Cebu in the Philippines. Just like the rest of her family, she grew up reading a lot of books that influenced her decision to take History in College. Realizing that staying in the academe is not for her, she moved to the metro after graduation to pursue her city girl dreams . She ended up working at a Call Center company-- 3 years as Customer Service Representative and 3 years as a Product trainer. After six years, she took the leap of faith and resigned for the first time to start her ultimate dream in becoming a digital nomad where she gets to work while traveling anywhere.
Carey is a big Pop Culture Fanatic. She can easily recognize movie and song references and is also up to date with celebrity news and gossips. She also spends most of her time playing mobile games and online window shopping.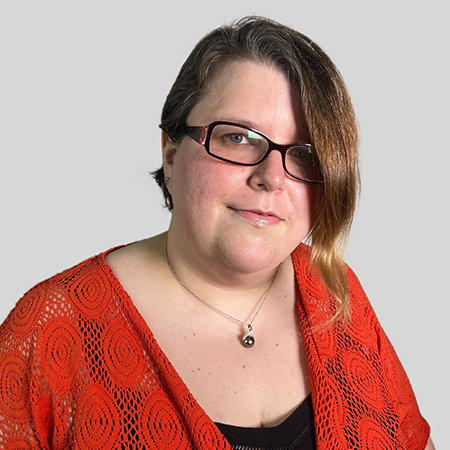 Bethany
Shaffer
Embroidery Specialist
Born and raised in the coastal North Carolina area, Bethany has always had her hands on something creative, from cutting up fabric and sewing clothes directly on her Barbie dolls, to painting and ceramics, and much, much more! It is hard for you to find her without something creative going on in her life.
After graduating from East Carolina University with a degree in textile arts, she soon found her way to FL to explore what life had in store for her. For over 10 years, she worked in the sewing machine industry and taught sewing and embroidery classes all over FL.
Currently her home life includes a huge orange fluffy cat named Jinx, 10 chickens, and a very loving fiance named Stephen who shares her love of everything creative… and maybe just a few too many sewing and embroidery machines.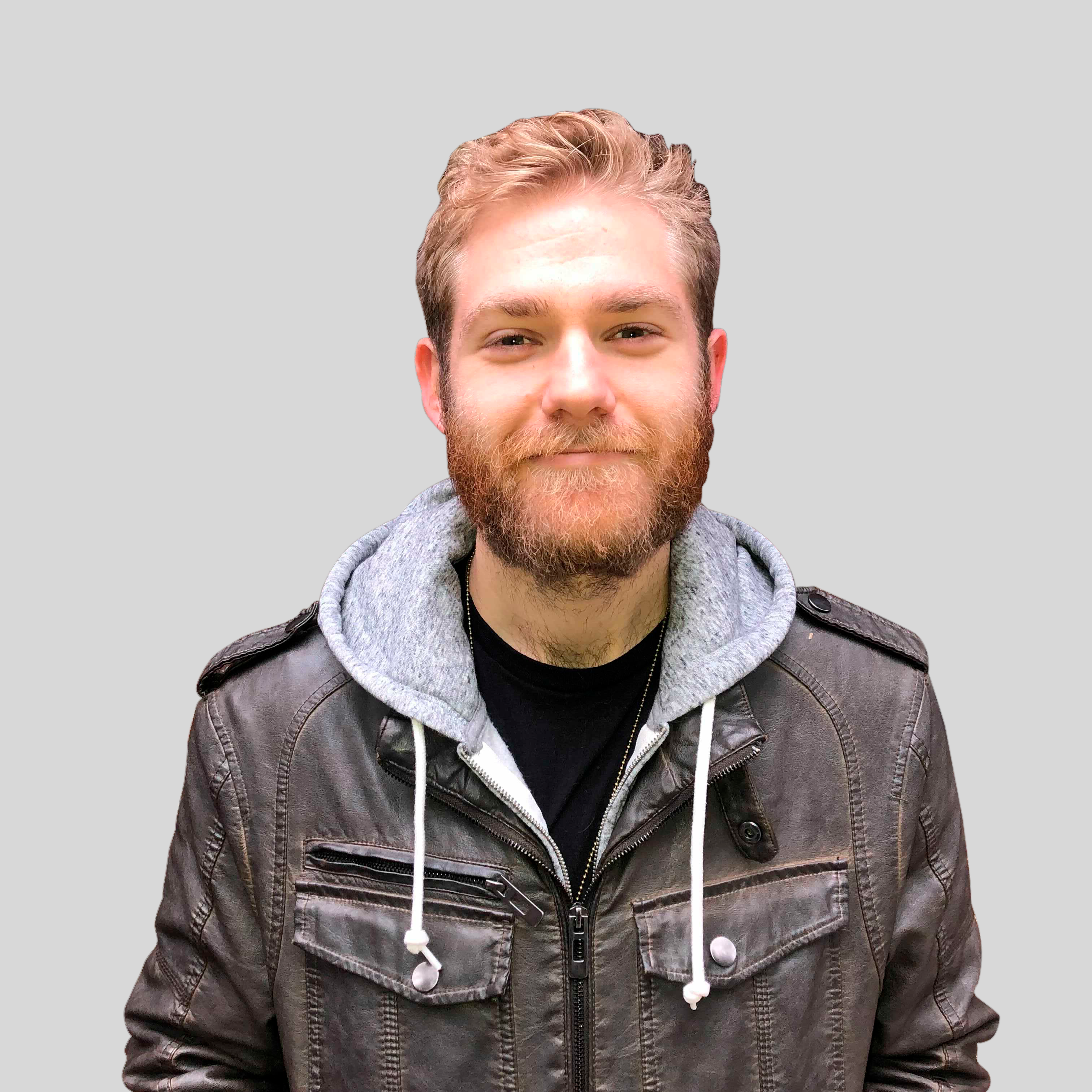 Chase
Adams
Digital Production Specialist
Always hungry for more, Chase is an explorer at heart. His ultimate goal is to be a Jack-of-all trades and to learn everything he can about anything.
He's a lover of random facts, so please, tell him all of your quirky tidbits of info (seriously he loves for that stuff).
His favorite hobbies include moving (and before you ask, yes, he will help you move), binging psychological thrillers, happy hour, and finding the absolute best places for a damn good burrito.
Fun fact: he can't say no to adopting cats in need, so he is officially a crazy cat person!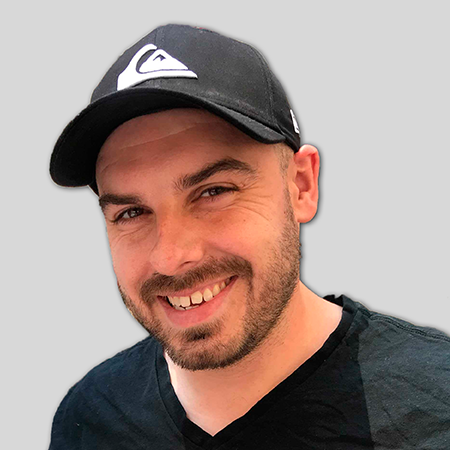 Travis
Brown
Print Operator
Travis grew up in central Maine spending a lot of time kayaking, snowboarding, and eating Giffords Ice Cream. Graduated from U Maine Orono with a BFA in New Media.
Moved to Florida in 2014 for a change of scenery. Worked with Raw Threads Athletics as a Graphic Designer and print operator.
He loves to travel with his wife, discovering new places to eat, and track down great local coffee shops. He enjoys going to punk and rock concerts, theme parks, thrifting, and reading books.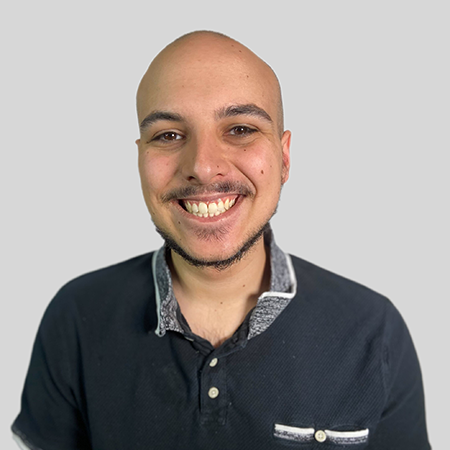 Elisha "Eli"
Morley
Press/Print Production Assistant
Elisha was born in Orlando, Florida and graduated from Valencia College. He is an avid fan of history and enjoys learning random facts. In his spare time he likes reading, writing, making music, and playing video games. One day, he hopes to publish his very own book.
Our Team
The
BRANDco. Family
---