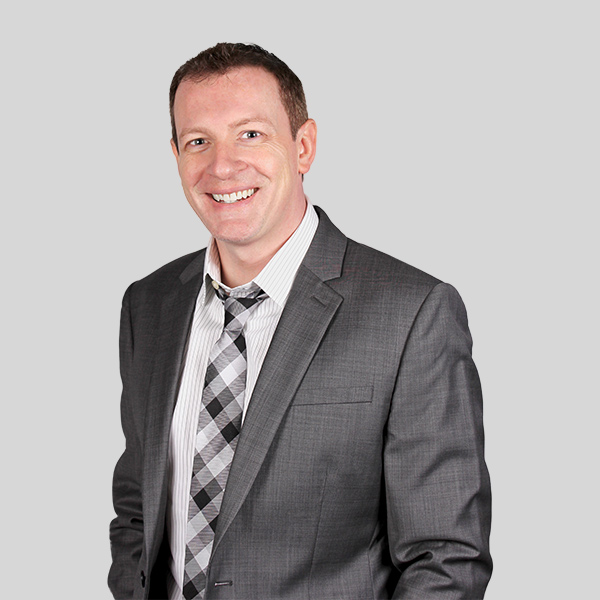 Ken
Granger
CEO/Founder
For eight years Ken was the Director of Operations for a multi-million dollar retailer at Walt Disney World, Disneyland and Universal Studios Orlando. During his tenure, the company grew to support over 60 Cast Members and nine retail locations. Ken excelled at delivering a unique product to millions of theme park visitors every year and worked with theme park executives to build strong relationships. Through this experience Ken has acquired the ability to manage a large team in working toward a common goal and maintaining the highest standards of quality and service.
In 2003 Ken began preparations to leave this role in order to follow his dream of working with technology. In June of 2005 Ken left Disney to focus 100% of his efforts on BrandCo (formerly Arranging Pixels) and since has lead the company to triple digit revenue growth year-after-year.
Ken attended Stetson University in Celebration, Florida for Information Technology and has earned the certifications of Microsoft Certified Professional and Microsoft Certified Small Business Specialist.
Though Ken works hard he makes the most of his free time with family and friends. Often planning group vacations, game nights and impromptu meals out- Ken's favorite meal is chicken parmesan, with a juicy Flo's from Longhorn coming in a close second. He has a precious miniature dachshund named Zoe and loves to study magic and illusion.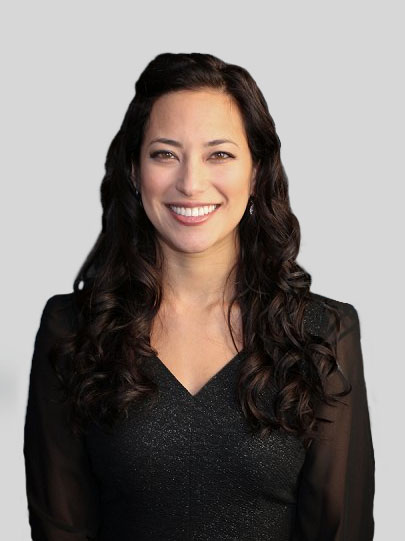 Quina
Feldstein
Director of Sales
Quina Feldstein was born and raised in Southern CA then later moved to Denver. She now resides in sunny Florida as a die hard San Francisco 49ers football and Colorado Rockies baseball fan. She graduated with a degree in psychology from California State University of Fullerton.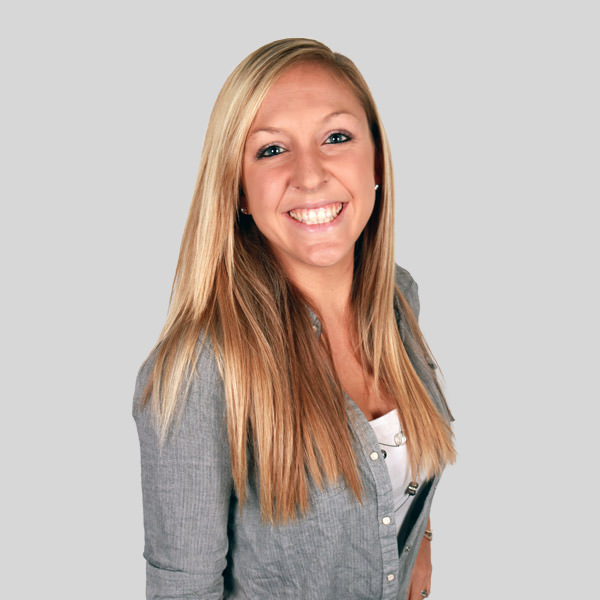 Amie
Sanders
Director of Client Happiness
Born in England, Amie came to us in October 2008 as our first Design Intern out of the University of Central Florida. Since then, she has rapidly moved up the corporate ladder working as a Designer, IT Manager, and now the Brand Manager specializing in making sure our client's brands come to life. If you have any questions about emailStationery, Amie is the person to call! From design to sales, she knows all the ins and outs of our products and loves to talk about your ideas and great ways to maximize your Branding goals!
When she isn't working, you will find her down at Dog Beach with her husband Sean and playful puppy Malu, or having a backyard BBQ with her friends and family.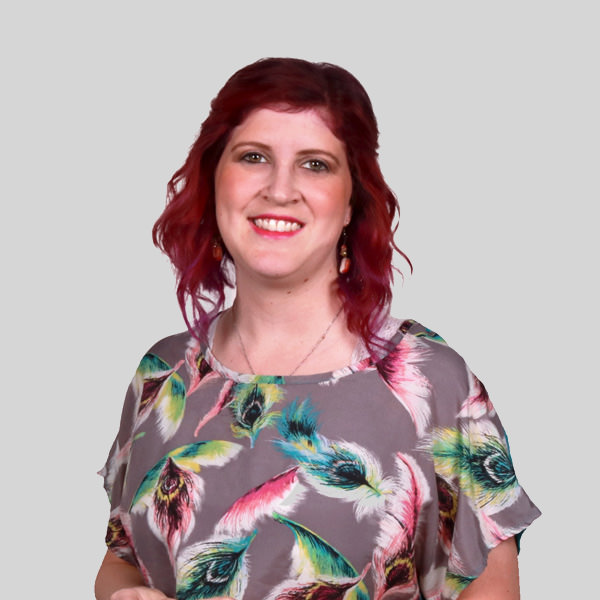 Tracy
Adams
Success Coordinator
Tracy was born and raised in the Florida panhandle and found her way to Orlando for the University of Central Florida. She graduated in May 2012 with her BA in Digital Media.
When not at BrandCo, she spends most of her time with her boyfriend (Mike) and their two dogs (Lulu & Maya) working on her house, crafting, bowling, or anything in between.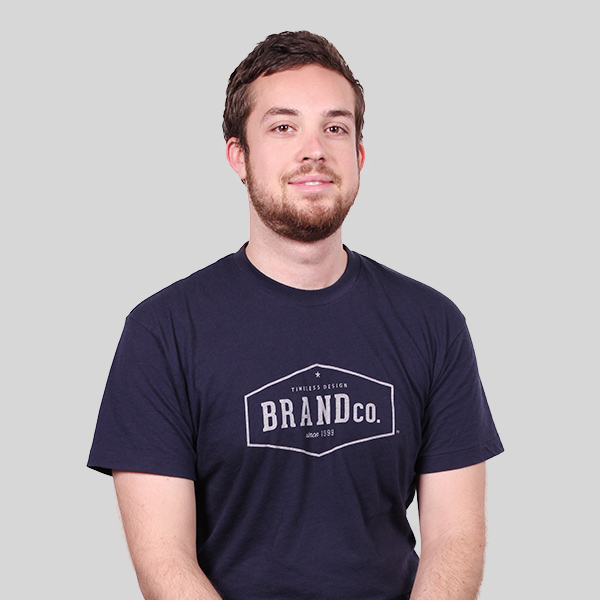 Max
Lutz
Web Developer
Max Lutz is from Winter Park Florida. He graduated from the University of Central Florida in Marketing. Upon graduating, he spent his time freelancing as a web designer and graphic artist for a wide range of local business in the Orlando area. He joined forces with the Brand Co team in the beginning of 2014. When he is not at BrandCo, he can be found at an Orlando Magic game or at home watching some awesome television series like the Wire or Game of Thrones.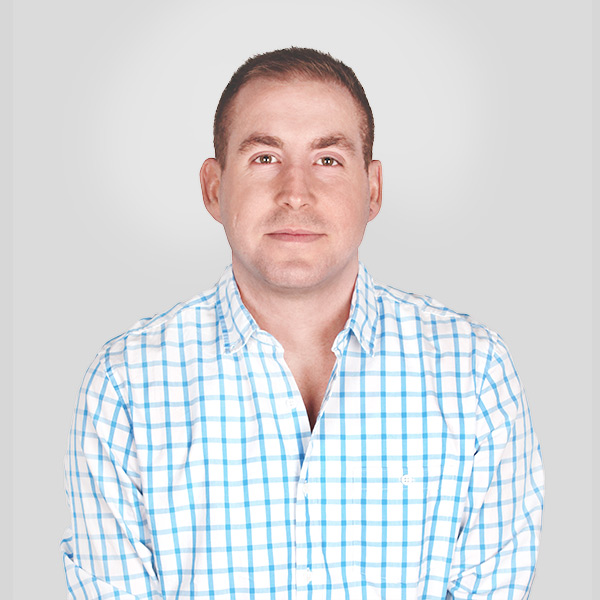 James
Gillentine
Digital Designer
James has been in the design industry for over 10 years and worked for BrandCo from 2007-2010 before deciding to leave his comfort zone and explore terrain that rises above sea level. James ended up in Scotland, where he lived and worked for over two years. During his time there, he worked for design agencies and traveled to places like Iceland and Turkey; experiences that have had unexpected but welcome effects on him.
When not working, James enjoys traveling, eating and/or cooking, good conversation, live music, playing guitar, movies and soaking up some sun.
With his return to the team he hopes to use his knowledge and experience to help push BrandCo to the next level while starting a nerf gun war or two along the way.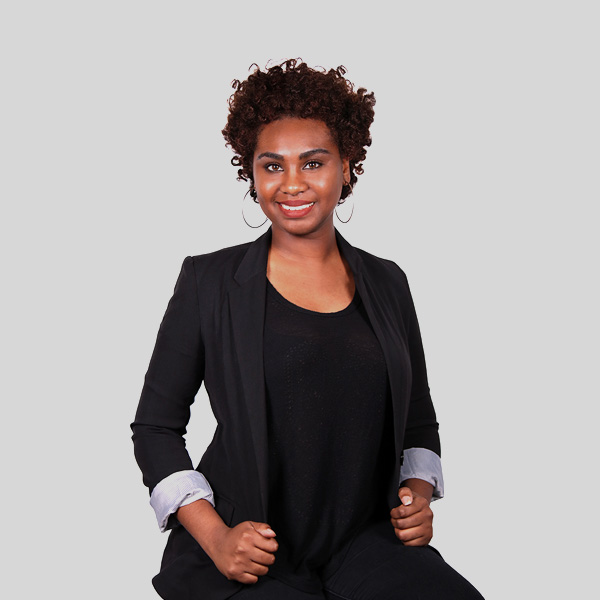 Zenadia
Martin
Digital Designer
Originally from the Bahamas, Zenadia comes to the team out of University of Central Florida where she studied design and worked for the school's design group.
"Z" or "Nads" – as she is affectionately known – has hit the ground running, serving up tasty design treats for BrandCo and emailStationery clients alike. If she's not designing things, you can probably find her with her nose buried in a fashion magazine, hanging with the fam or on the hunt for new tasty cuisines.
Oh, and she has TOTALLY educated the office staff on a musical genre known as SOCA! Fridays haven't been the same since.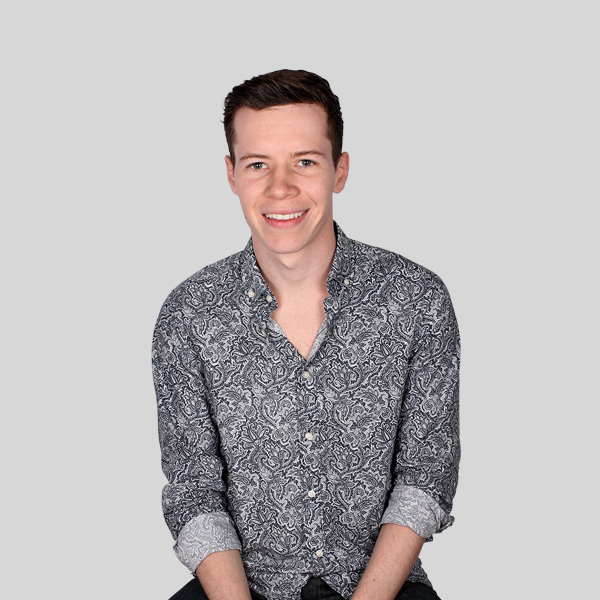 Trey
Dunn
Software Engineer
Trey joined the BrandCo team in September of 2014 before graduating from University of Central Florida's Computer Science program. Trey enjoys building the essential systems needed for BrandCo's project workflow, and loves working in both back and front end engineering. Most of his days are spent taking risks and pushing the limits of what is possible.
When Trey isn't "plugged in", he's typically playing Sandbox Survival games like H1Z1, 7 Days to Die, and Dying Light. Trey's also fond of indulging himself in a fair selection of cheeses and cured meats, while watching Netflix exclusives.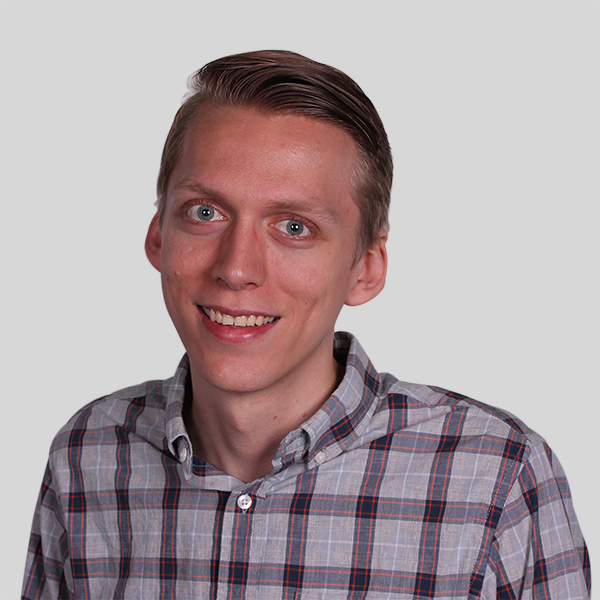 Eric
Fraze
Web Developer
Eric joined the BrandCo team in December of 2014 before graduating from Daytona State College's Computer Science program. Instead of focusing on boring schoolwork in highschool, he began programming exciting video games and websites. Obviously this time paid off since Eric now works for BrandCo.
When not at work, Eric spends time with his chaotic dog watching Netflix or playing video games.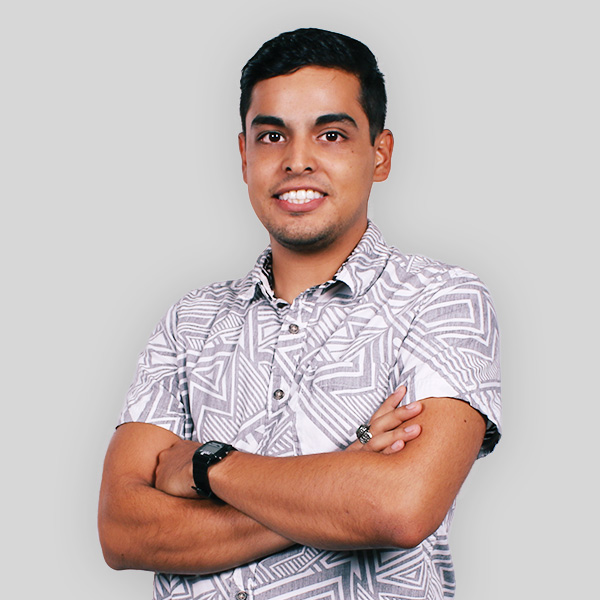 Marc
Garcia
Web Developer
Marc was born in Denver, Colorado before moving to Orlando, Florida with his family. Here he Graduated from the University Of Central Florida in December 2015 with a degree in Computer Engineering. Marc joined the BrandCo team in April 2015 as a Web Developer developing Responsive Refreshes.
Outside of BrandCo he is a major foodie, exploring hole in the wall food joints and finding new recipes to cook at home.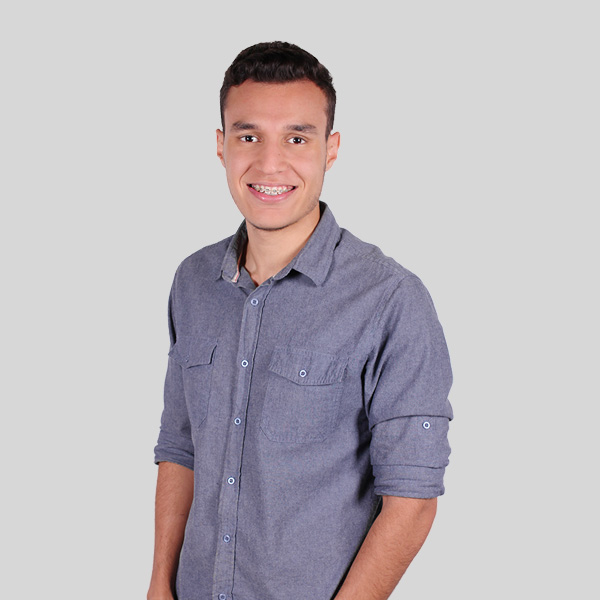 Juan
Sanchez
Lead UI/UX Designer
Born and raised in Maracaibo, Venezuela; Juan moved over to the States in mid-2014 and joined the BrandCo team as a Design Intern in June of 2015. His interest for the fine arts became obvious to him and his mom as a kid when he spent most of his time drawing cartoons, crafting paper animals and playing video games. After obtaining his degree in Graphic Design in 2012, he set himself the mission to make the world a prettier looking place to live; a mission that he will always be very dedicated to.
When not clicking a mouse, Juan spends his leisure time playing video games, listening to music while singing along out loud, riding his bike, or spending time with his husband, Brian, and his three dogs: Bianca, Jackson, Elphie and Stanley... Spoiler alert: The last one is a pig.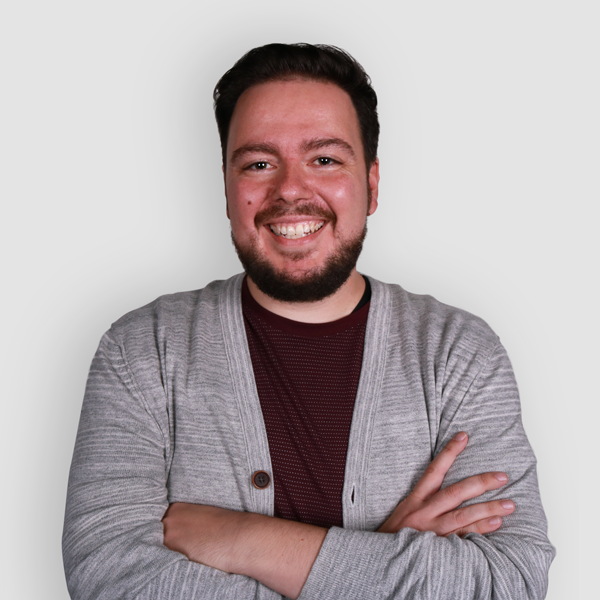 Jon
Lambotte
Print Designer
Born and raised in Brussels, Belgium, Jon moved to the States with his wife, Meriam, during the summer of 2015. Orlando was not new to him as he had been traveling here for about twenty years. Mickey Mouse is a great friend of his!
Jon fell in love with Design after owning his small business in home decoration for fifteen years. He then got back to school to pursue a Bachelor's degree in Graphic Design and created his own agency at the same time.
When not hard at work, you'll probably find him on a Tennis court, or binge watching TV shows like Breaking Bad, The Sopranos or House of Cards. Jon also enjoys cooking fine food! That must be the French influence. And yes, the candy counter at BrandCo has not been the same since he brought us chocolate!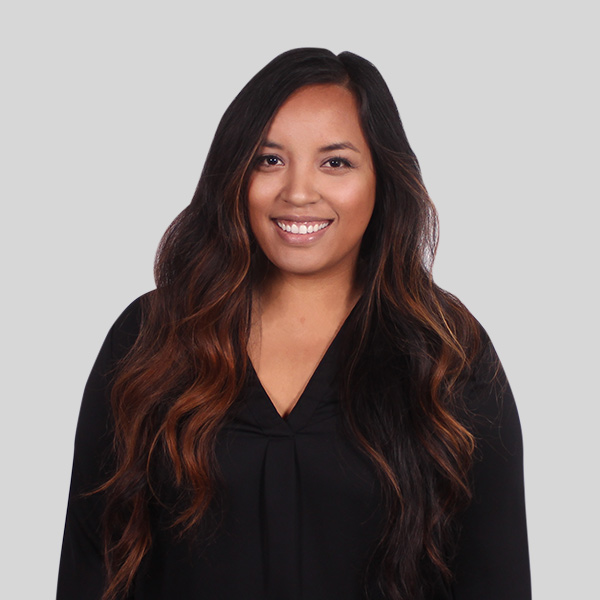 Catrina
Cruz
UI/UX Designer
Catrina was born and raised in Ogden, Utah. With a previous background in Communications and Public Relations, she loves working with people and developing strong client relationships. However, she felt like something was missing, and longed for a more creative and fulfilling career. She stumbled upon an old shoe box one day, filled with random notes, cassette tapes, and cd covers she had adorned with bubble letters and illustrations. She knew she had missed her calling as a graphic designer…or did she?
She ditched the small town lifestyle in Teton Valley to follow her dream, and graduated from Full Sail University with a degree in Digital Arts and Design. Shortly after she joined the BrandCo. family where she diligently pushes pixels to create eye-catching websites for our beloved clients.
When not at BrandCo., you can find Catrina spending time with her spunky 6 year old daughter and high school sweetheart, Spencer. Her personal interests are varied, including: handlettering, cooking and baking, enjoying live music, photography, mixology, and singing karaoke.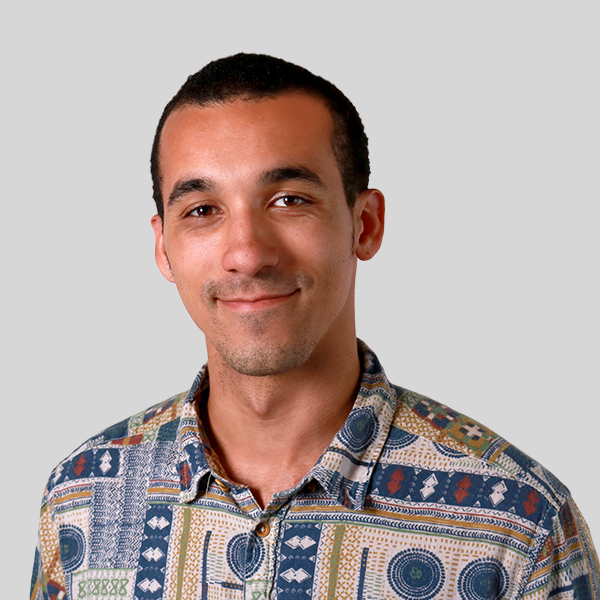 Corey
Thomas
UI/UX Designer
A Florida native who grew up in the midwest, Corey came back to his home state in 2008. Coming from a family of artists, Corey knew from a young age that design was his passion. After creating his own apparel line amongst freelancing digital and print material for local businesses, Corey spent a couple years designing apparel for the local theme parks in Orlando before joining the BrandCo team in 2016.
When he's not designing, Corey enjoys to spend his time playing guitar, rollerblading, and hanging out with his family. He also likes to peruse through the occasional comic book store, looking at the colors and composition of his favorite fictional heroes… most of which you probably haven't heard of.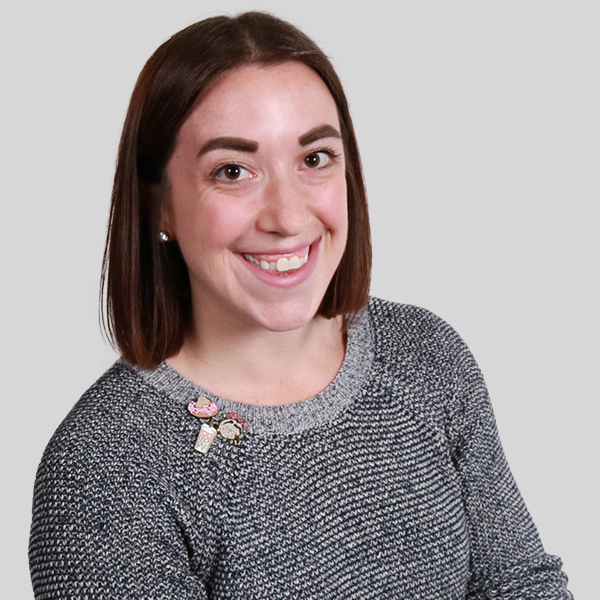 Samantha
Holton
UI/UX Designer
Samantha grew up in a military family and traveled her whole life. Every 2-3 years, her family was in a new environment and adjusted to different cultures. The coolest experience, she says, was living overseas for two years and exploring Asia. Even with all the moving, creativity always stayed with her, which lead her to being a designer.
After she received her Bachelors of Art at UCF in 2013, she still has the drive to learn new techniques in design. Her personal favorites are illustrations and hand lettering: she works on those techniques a lot in her free time. She even has an Instagram dedicated to it!
Samantha also collects enamel pins and pez dispensers, they're all individually unique and she is usually wearing a few pins daily.
She is also a BIG FOODIE, yasss food! Her personal favorites are Mexican, sushi and curry, she loves them all! Samantha also enjoys working out and keeping her health in check, such as weight lifting and reading up on nutrition to plan out meals. She really enjoys cooking and baking, it's another way for her to be creative! She loves making Mexican casserole, chocolate chip cookies and waffles and froyo, yes- she owns a froyo maker.
Sam loves watching movies, especially one's from the 80's, like Better Off Dead, Ruthless People and Pretty in Pink.
As you can see, So usually her free time is filled with finding new food spots to try, watching some 80's classics, finding some cool goodies and sketching new ideas.
Our Team
The
Brandco Family
---