Starting a brand new business can be incredibly exciting. Getting all the ducks in a row, establishing and defining a client base, and venturing out into the world of branding for the first time is both exhilarating and terrifying. Creating a logo helps lend credibility and trust to companies both large and small. Debi Roldan of Roldan Real Estate Group is doing just that, setting out to make her own identity, and one that will carry her business into the future. She put out a call, seeking the perfect logo to encapsulate what she stands for. BrandCo's Logo Team was there to answer that call.
Debi was looking for something that she hadn't seen before. We talked about trying out something simple, something real estate related that would invite people of all walks of life to come to her with their business. There was a definite desire to appeal to all audiences, but also be able to fit in with the luxury crowd. So we knew we had to create something modern and classy, and simple enough to fit in with the big leagues.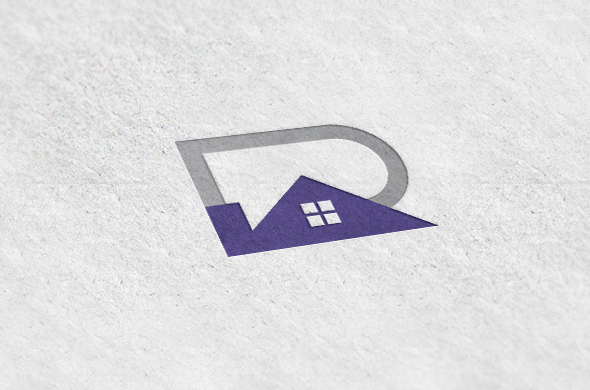 Using a modern type face, we integrated the roofline imagery into a nice monogram shape. Letting the right side of the roofline complete the leg of the R is something that might not be very obvious immediately, but once you see it, you can't unsee it. When it comes to the colors, purple can help a brand look more regal, elegant, and professional. The color was something Debi decided on from the outset, and honestly we wouldn't have it any other way.