Mobile websites have been getting a lot of press lately. Mostly recently because of Google's announcement to give mobile friendly websites a boost in their search engine results pages.
From the official google announcement:
"Starting April 21, we will be expanding our use of mobile-friendliness as a ranking signal. This change will affect mobile searches in all languages worldwide and will have a significant impact in our search results. Consequently, users will find it easier to get relevant, high quality search results that are optimized for their devices."
The key words here are "affect mobile searches"  it is hard to tell if searches done on a desktop or laptop  will be impacted by this change.
With more and more consumers browsing the web on mobile devices such as tablets and smart phones it makes sense that Google would give priority to websites that will display properly on the device that is doing the search.
So what does this mean for you?
Probably nothing! Let's face it, a majority of real estate agents do not have enough SEO going for them yet to be found on the first few pages of the Google search results anyway, so any penalty from Google is likely to go unnoticed. However, there could be a huge opportunity now for those agents who have been working on their SEO to enhance their position in the mobile search results. For agents new in the business and agents who have not yet developed SEO optimized content, think mobile friendly upgrades when your budget allows.
Until your cash flow permits, there is no immediate urgency to go mobile responsive! Just keep in mind, there are many reasons (I could argue more important than Google) for having a mobile friendly website, not the least of which is providing a good experience to your "mets" who end up visiting your website on a mobile device.
Most emails are opened on mobile devices, if you have a link to your website in your email you should be sure to have a mobile friendly website.
If you're trying to position yourself as a tech-savvy or web-savvy agent having a responsive website could give you the competitive advantage at a listing presentation.
You may also notice your lead capture rates increase.
What makes a website mobile friendly?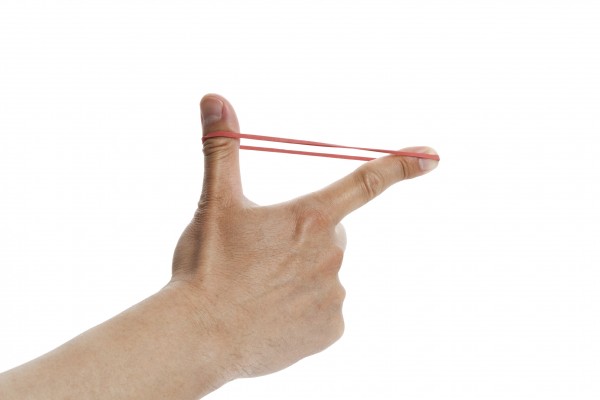 The best mobile websites are responsive.  Another way to think of a responsive website is to think elastic, the website expands and contracts based on the width of the screen the visitor has.  All the page content is the same whether the visitor is on a laptop or desktop, tablet or mobile phone.  As the width of the device gets smaller the page content adjusts and the length of the page typically will get longer.  A responsive website does not simply shrink the page to fit into a smaller window.  The content is shifted, realigned, or resized to display thoughtfully on different screens.  A responsive website also not only gives visitors a great mobile experience but visitors on large wide-screen displays get an enhanced browsing experience as well.
Another key to having a mobile friendly website is a thoughtful approach to what mobile visitors want from your website.  Using call to actions- like Click to Call or Directions are a big usability tool to help your visitors connect with you when on a smart phone or a device with GPS.  Also having finger friendly buttons for visitors to interact with on smaller devices.
A true mobile friendly web site will not require the visitor to pinch and zoom to read the content or navigate through the page.
What does this mean for mobile apps?
Many real estate agents have invested heavily in building and marketing mobile apps to provide mobile friendly content to their clients.  While there is nothing wrong with having a mobile app this strategy is slightly flawed, and here is why:
Mobile apps require your visitor to download and install something on their phone.  I have enough apps on my phone and will not download an app until it's proven to provide me value.
Many consumers already have a real estate app on their phone- why should they download your personal mobile app?
Most mobile apps are disconnected from the agents website search- causing the consumer to have separate logins and their search history and favorites are often not synchronized between devices.
To promote mobile apps many site owners interrupt regular website browsing to encourage an app download.  This frustrates users and impacts the visibility of the website from the search engines.
What should I do next?
Google rarely gives website owners advanced notice on changes to their search algorithms, so having some notice on how this change will impact search is great, but should be no cause for panic.  While Google says they will start dinging websites on 4/21 this does not mean you have to rush out and make your website mobile friendly.
Instead, put together a strategy to deliver a great mobile experience for YOUR VISITOR.  If you keep the visitor in mind, and build a website that they will be delighted to use- you'll likely satisfy Google.  Build for people not for spiders.
BrandCo saw this shift coming well over a year ago and we have been working hard to provide solutions to keep your site relevant.  We  have multiple options to assure you give your mobile visitors a great experience.  We build websites on WordPress which can be made responsive with a nominal amount of effort, we have cracked the code to build responsive themes for eAgentC, and have brought responsive options to the Piggyback Blogs platform as well.
In short, don't panic.  Give one of our account reps a call and they can help you find a solution that works for you, for your visitors and for Google.