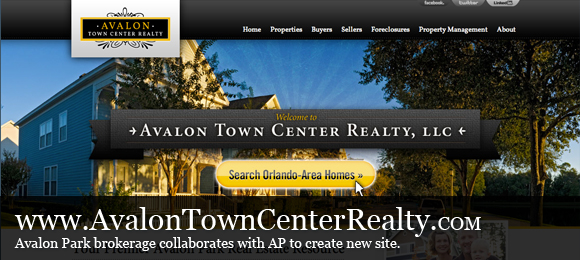 It's not every day we get to work with a client that is as forward thinking and flexible as the folks at Avalon Town Center Realty, and let me tell you when the sky is the limit MAGIC HAPPENS!  Our brains and fingers were working overtime the last few weeks making sure we had an amazing launch for the 4th of July (sorry- this post is a little late)
Avalon Town Center Realty sponsored the 4th of July Celebration in Avalon Park and even supplied all the residents and guests with some totally awesome 3-D Prism fireworks glasses that were a HUGE hit!!
Take a look at the new Avalon Town Center Realty website – it's sporting the groups new logo, and some very cool property search by Wolfnet Technologies– called MapTracksSM
We're so proud of Veronica and her team of outstanding agents!  Be sure to follow them on Facebook!