To say that Trey has been an amazing addition to the team at BrandCo, would be an understatement. This guy is an innovator and always there for our CEO's needs. Learn more about him by reading below…
What do you do here?
I am a DevOps & Software Architect, with the side role of an systems engineer – pushing production code and supporting the legacy bits is my forte.
What got you into developing / design?
Viewing Star Wars: Episode V "The Empire Strikes Back" on Wednesday, the 10th of April, 1996 sparked my passion for building complex systems.
If your co-workers could describe you in 3 words…
Motivated, as I persist through the trials and tribulations of Dev life. Adaptable, since I am able to adjust quickly to new environments. Malodorous….well, because I enjoy all things Seafood.
Favorite resource / place for inspiration / brand:
Heroku is my favorite PaaS because of the countless number of integrations, along with their great Support team. Stackoverflow is my favorite resource for finding and understanding solutions as I implement new components to our Systems. As for branding, I would have to declare myself an Apple "fanboy" due to their effort in tying the aesthetics of product design with function.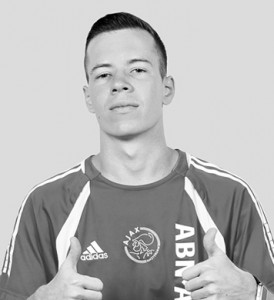 Best thing about BrandCo:
The people that work here.
If you had a super power…
Time travel… I'd love to hand Allen Turing a MacBook and copy of "UNIX for Dummies" !
What is the defining cartoon of your childhood?
Arthur. I sparingly watched TV.
Any special awards / milestones / fun facts about you?
I pushed myself to set High School weightlifting records in the 119 weight class. My dedication paid off, as I received a full-ride to UCF from which I obtained a B.S. in Computer Science last Spring.
When you're not at BrandCo, what are you up to? (Interests, Hobbies)
Perusing GitHub has always been a time-hole for me… along with Fallout 4 more recently.
The one thing you'd like to share about yourself that maybe people don't know:
"Programming the Universe" by Seth Lloyd is my favorite book, breaking the universe down as chunks of information. As such, use the Schrödinger's cat thought experiment to explore quantum mechanics.
Stay tuned in for more Employee Spotlights soon!