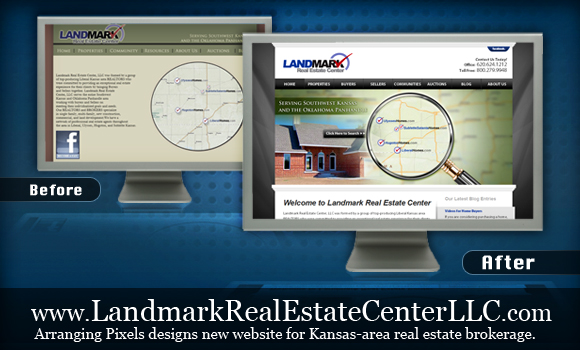 We are excited to announce the launch of the new collection of websites for the Landmark Real Estate Center.  Arranging Pixels designed, built and developed an new Custom Multisite WordPress for the main corporate Landmark Real Estate Center as well as 4 sites for the various locations throughout Kansas.
LiberalHomes.com
UlyssesHomes.com
SubletteSantanaHomes.com
HugotonHomes.com
This multisite installation allows the corporate staff to assign users to each of the subdomains.