If you were at Mega Camp and stopped by our booth, you may have seen one of these beauties in our samples we brought to the show! This is one of our deluxe business card designs we created for Hailey Emery, a Keller Williams® Realty agent based out of Waxahachie, Texas.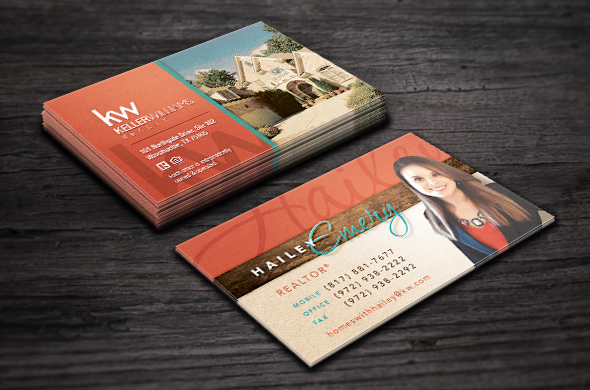 Hailey's initial consult with her designer set them on the ground running after Hailey provided us with a business card inspiration that she liked from our portfolio in the past with rich wood grain textures. We then completely customized our approach to her card and added in some warm, rustic colors to playfully and uniquely approach the area she works in. Hailey did not have much of her own personal brand created as a platform just yet, so this was her first big venture outside the realm of the KW identity which is always very fun for us to play with!
Fun Fact: Keller Williams® promotes individuality for their agents' branding as long as each office's brokerage requirements are met.