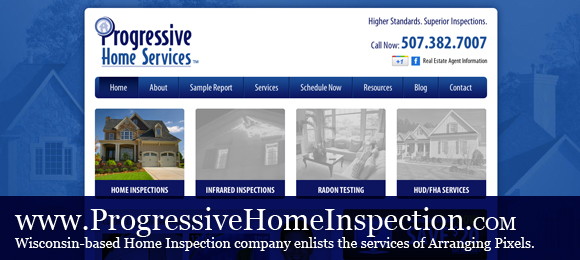 When home inspector Randy King hired us to build the new ProgressiveHomeInspection.com we were super excited to be working with such a forward thinking (and dare I say "progressive") home inspector.  Randy does an absolutely amazing job at marketing his business and embraces social media and provides amazing service to his clients!  (Just look at his testimonials all over the internet!)
The new ProgressiveHomeInspector.com website highlights the services Randy provides as well as shows visitors the quality of inspection report they will get, and even allows potiential home owners the opportunity to schedule their inspection online!
Check out the new home of Progressive Home Services and Randy King- You're in great hands!